24 Hour Emergency Services
COVID-19 Sanitization Available
With over 20 years of professional experience following IICRC guidelines, our team of trained professionals will walk you through the complex claims process step-by-step to ensure you receive the help you need with little to no stress.
Locally Owned and Operated
Disaster Restoration & Mold Removal Services of Northeastern PA
We use up-to-date knowledge, advanced technology and superior equipment to stabalize your property with ease and efficiency. No matter how big or small your loss, CF1 will get your home or business back to normal quickly and with great attention to detail to ensure your safety and overall satisfaction!
CF1 is a local-woman owned business that specializes in disaster recovery while offering superior customer service.
Have an Emergency?
Here's What You Need To Do
Serving all of Wilkes-Barre, Scranton and surrounding areas 24 hours a day, 7 days a week! Contact NEPA's Best Fire and Water Damage Experts Today!  CALL NOW
Why Choose Us?
We're the Best in Our Field.
When you have a disaster on your hands, CF1 should be your first call! Our 24 hour emergency response team is ready to assist you the moment we get the call. A dedicated damage consultant will quickly provide you with an accurate estimate for the costs of stabilizing your property so that our team can get to work on mitigating the damage in your property as quickly as possible.
IICRC Certified
Clean Force 1 is an IICRC Certified disaster recovery firm, meaning we follow a predefined set of globally recognized standards and regulations for ensuring that our disaster recovery services are environmentally friendly and safe.
Competitive Pricing
Since Clean Force 1 is a small, locally owned business, we are able to provide the most competitive pricing in our field, which helps minimize costs for both you and your insurance provider.
Conveniently Located To Respond Quickly
Clean Force 1 is conveniently located in northeastern Pennsylvania, serving Wilkes Barre, Scranton, Hazleton, Jim Thorpe, Lehighton, the Poconos, and other surrounding areas.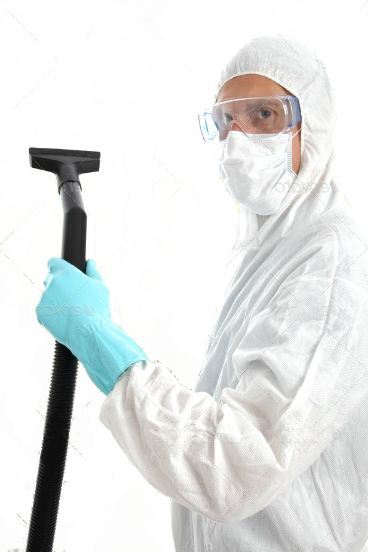 Covid-19 Sanitization
We're following OSHA guidelines for the COVID-19 virus & sanitization.
As businesses are re-opening their doors to customers and employees, maintaining a safe, healthy space is important for everyone. CF1 is prepared to assist you in accomplishing that using special equipment designed to eliminate air borne and surface based toxins and viruses.
CALL US NOW
(570) 287-2345
Testimonials
Trusted by Hundreds of Customers Throughout All Of NEPA
"No other mold remediation contractor can match Danielle's knowledge and work ethic..she cares about her customers!"
"They were recommended to me by another service company and I am so glad I called them! From day one, they were nothing but exceptional. I had mold in my home and from my first phone call speaking with Kristen, she explained everything to me and calmed my anxieties! Danielle came to do the inspection and let me tell you, she is a rock star. She went further under my house in the crawl space then any other service ``man`` did, and she found the cause of our problem. She was in immediate contact with our insurance company, fought for our coverage and helped us through every bump in the road. Whenever I called her in a panic, she would talk me down and walk me through it. I would joke that she became my therapist!! They went above and beyond in every tiny aspect - they were there for me, always got right back to me, and answered every question, Even the stupid ones. The crew came in, worked quickly and efficiently. I would highly recommend them."
"Danielle got over to our house within hours of damage. Shes going over and beyond to help us with with this process. Will be recommending to homeowners!! 5 stars definitely!"
"The crew was very helpful, kind and always kept me abreast, with daily phone calls, of the work being done. I highly recommend this company!"
"I can not express how wonderful this company is! From start to finish, they are A+++. Any questions are answered in words you can understand. They helped in every way possible. Everything thing was checked, they care about their customers. Nothing was left a mess, they cleaned up perfectly. I would recommend Clean Force 1 over and over again!"
"The Clean Force 1 team saved my home. I own a seasonal log cabin in the Jim Thorpe area. We had a flood that went undetected for two weeks until my sister stopped by one weekend. Within an hour of me making the call, Clean Force 1 was on the scene, taking charge. Even their owner, Danielle, left a family party on a Saturday afternoon to come out and supervise the project herself. Amazing. Their quick action--including moving everything out of the house, tearing up floor boards, demolishing the waterlogged kitchen and basement, then drying everything out with top-notch equipment--saved me from certain catastrophe. I'm beyond grateful to report that the damaged parts of my cabin are now rebuilt and better than ever. Thank you, thank you, thank you to Danielle and her amazing team. You went way above and beyond for me and my family."